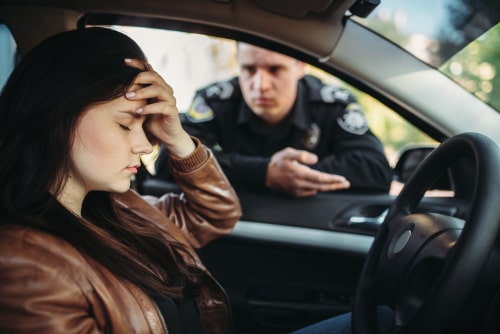 In Illinois, a person may be subject to a driver's license suspension or revocation if they are accused of drunk driving, leaving the scene of an accident, multiple traffic violations, drag racing, or other offenses. Once your license is suspended or revoked, it is illegal to drive any motor vehicle. Driver's license suspensions automatically terminate after a certain period of time. Once the suspension is up, you pay a fine and regain your driving privileges.
Unlike a driver's license suspension, a driver's license revocation does not automatically terminate. To get your license back after it is revoked, you must attend a Secretary of State hearing and demonstrate that you have met the requirements for driver's license reinstatement.
Informal Secretary of State Reinstatement Hearings
If your license was revoked because you were convicted of driving under the influence (DUI) for the first time or you committed multiple moving violations, you will most likely need to attend an informal reinstatement hearing. During the hearing, the hearing officer will ask you questions about the circumstances that led to the driver's license revocation, your drug and alcohol use, and why you are seeking reinstatement of your driver's license.
...