DuPage County CDL Violations Defense Attorney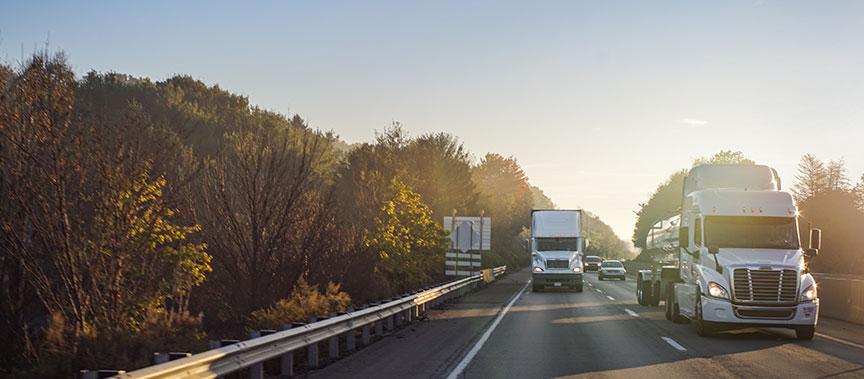 Defense Lawyer for Motorists Facing Commercial Driver's License Violations in DuPage, Will, and Kane Counties
Commercial vehicle operators are held to a much higher standard than other drivers on the road. You must meet stringent requirements to obtain a commercial driver's license (CDL), and there are numerous state and federal rules and regulations you are required to follow as a condition of becoming licensed. CDL violations can be very expensive, and a driver's license suspension or revocation can cost you your livelihood. If you are in this situation, you need strong legal counsel in your corner working tirelessly to mitigate the circumstances as much as possible.
At the Law Office of Patricia Magaña, LLC, we help commercial drivers deal with CDL violations in the DuPage County and Will County areas. Attorney Patricia Magaña has over 15 years of experience successfully representing CDL holders who are facing the loss of their driving privileges. Attorney Magaña has in-depth knowledge of this area of the law, and she explores every available legal avenue toward securing a positive result. She works closely with each client and gives their case the personal attention it deserves. She also speaks Spanish and has helped numerous Spanish speaking clients who have been cited for commercial driver's license violations.
CDL Violations in Illinois
Commercial vehicle operators can lose their CDL on a temporary or permanent basis, depending on the type of violation they are cited for. There are four general categories of violations that can result in a CDL disqualification:
Major Offenses: Examples include DUI, hit-and-run, using a commercial vehicle during the commission of a felony, using a commercial vehicle to cause a fatality, or driving with a canceled, suspended, or revoked CDL,.
Serious Traffic Violations: Examples include aggravated speeding, reckless driving, making improper or erratic lane changes, and driving a commercial vehicle without obtaining or being in possession of a CDL.
Railroad-Highway Grade Crossing (RRHGC) Violations: These are violations that are related to how you operate a commercial vehicle at a railroad crossing, including failing to slow down in order to ensure the tracks are clear, failure to stop when required, and driving across the tracks when there is not enough space for your vehicle to clear the tracks safely.
Out-of-Service Order Violations: Violating a driver or vehicle out-of-service order regarding the transportation of hazardous or non-hazardous waste.
There are several violations that are specific to commercial vehicles, such as:
Overweight Trucks: If a police officer determines that a truck is overweight, they may detain the vehicle until the weight requirements are met. If the driver refuses to stop and submit the vehicle to weighing, it can result in heavy fines and penalties.
Log Book Violations: As of December 2017, truck drivers are required to use electronic logging devices (ELDs) rather than the paper logbooks previously used. Failure to comply with this federal regulation can result in heavy fines and even jail time.
Grade Restrictions: There are certain roads that commercial vehicles are not allowed to travel on because of their grade or steepness. If a commercial driver violates a grade restriction, they can lose their CDL for up to 60 days.
Speak With a Knowledgeable Wheaton CDL Violations Lawyer
Some commercial drivers view CDL violations as the "cost of doing business" and just pay the fine. This can be a major mistake. Convictions for certain driving offenses can vastly increase your insurance rates and result in the loss of your commercial driving privileges. Attorney Patricia Magaña understands what is at stake for CDL holders, and she knows the laws and procedures that can be used to obtain the most favorable outcome.
For a free consultation with Attorney Patricia Magaña, contact us today at 630-448-2001. We serve clients in Naperville, Aurora, West Chicago, DuPage County, Wheaton, Downers Grove, Joliet, Will County, Kane County, Kendall County, and surrounding Illinois communities. Se Habla Español.