Naperville Criminal Record Expungement Attorney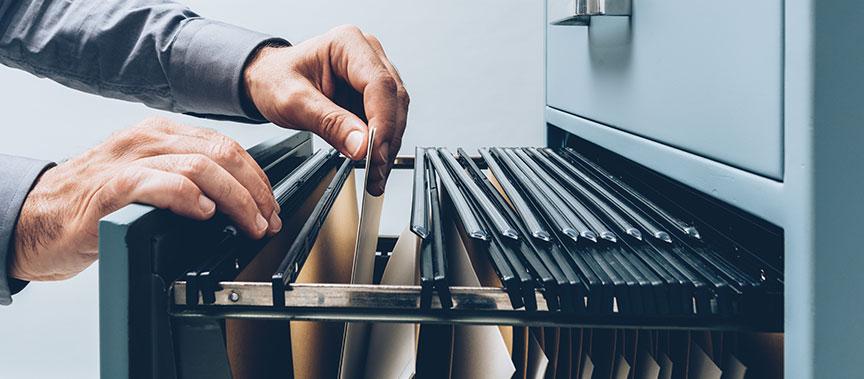 DuPage County, Will County, and Kane County Lawyer for Clients Who Need their Criminal Records Expunged or Sealed
A criminal arrest and court proceeding can adversely impact your future in numerous ways. Criminal records are publicly accessible, meaning that any prospective employer, bank, finance company, landlord, college, or government agency can learn your past criminal history. This can severely limit your future options. Fortunately, there is a way to have criminal records erased or sealed for those who qualify. This process is complex and confusing, however, and it is best to work with a skilled criminal expungements lawyer to successfully navigate the process.
At the Law Office of Patricia Magaña, LLC, we understand that good people sometimes make mistakes. For over 15 years, Attorney Patricia Magaña has helped numerous clients obtain expungement or sealing of their criminal records. Patricia is diligent, well-organized, compassionate, and dedicated to providing the personalized representation you deserve. She works closely with clients to thoroughly examine their case and determine the best path forward toward a favorable result. She also speaks Spanish and has helped many Spanish speaking clients get their records expunged or sealed.
Criminal Record Expungements in Illinois
Expungement is the process by which your criminal records are destroyed or returned to you and removed from public view. Individuals with no criminal convictions on their record are usually eligible to have their records expunged. If, however, you have a pending criminal case in which the final disposition has not yet been determined, you will need to wait for this proceeding to be concluded before you can move forward with the expungement process.
You may qualify to have your criminal records expunged if the final disposition of your case was one of the following:
No charges were filed.
The charges were dismissed.
You were acquitted of all charges.
Your conviction was reversed or vacated upon appeal.
You successfully completed court supervision (with some exceptions).
You successfully completed qualified probation.
You received a pardon from the governor.
You may also be eligible for an expungement if you are a military veteran who was convicted of a Class 3 or Class 4 felony that was non-violent, non-sexual, and not gun-related, and you received an honorable discharge from the military.
In cases wherein charges were never filed, charges were dropped or dismissed, or you were acquitted, had a conviction vacated, or were pardoned by the governor, there is no waiting period to have the case expunged. If you received court supervision or qualified probation, there is a waiting period of two to five years. There are certain court supervision cases in which the individual is ineligible for expungement. Examples include DUI and sex crimes against a minor.
Illinois Criminal Record Sealing
If your case does not qualify for an expungement, you may still be eligible to have your criminal record sealed. Most misdemeanor convictions and many felony convictions qualify for record sealing. You may also be eligible to have an arrest record sealed if a prior conviction disqualifies you from an expungement.
Record sealing does not completely erase your criminal record, but it does restrict access to only a select few parties, such as law enforcement and various government agencies. The record can also be re-opened by a court order. This means that most employers, banks, schools, and members of the general public would not be able to see your record, and only a few employers and licensing agencies are allowed to ask if you have ever had a sealed criminal record.
Speak With a Knowledgeable Will County Expungements Lawyer
Arrests are part of your permanent criminal record, and unless you take action, they are not removed on their own. This means virtually anyone can find out about your arrest, and it can be used against you in a number of ways. Attorney Patricia Magaña has extensive experience with expungements and record sealing, and she has in-depth knowledge of the process and what it takes to clean up your record, so you can move forward with your life.
For skilled guidance with expungements and record sealing, contact our office today at 630-448-2001 for a free consultation with Attorney Magaña. We serve clients in Naperville, Aurora, West Chicago, DuPage County, Wheaton, Downers Grove, Joliet, Will County, Kane County, Kendall County, and surrounding Illinois communities. Se Habla Español.