Naperville Lawyer for First Time DUI Arrests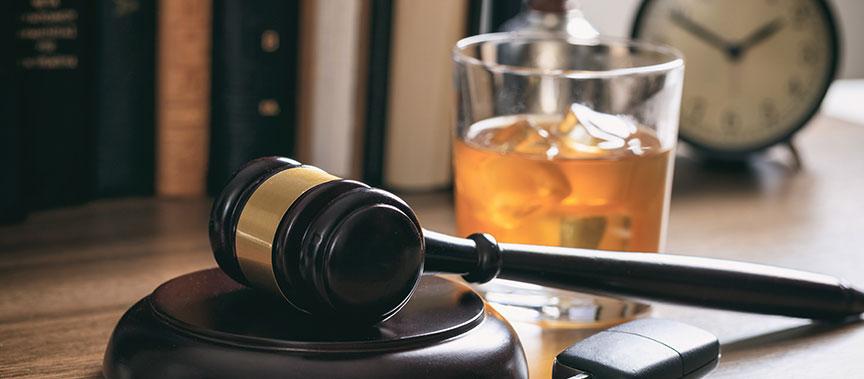 Attorney Defends Clients Facing First Drunk Driving Charge in DuPage, Will, and Kane Counties
When you are arrested for DUI for the first time, it is an uncertain and unsettling experience. The consequences even for a first offense can be very severe, and you may not know what to do and where to turn for help. With the right defense strategy, it is possible to minimize the negative consequences of a first-time DUI arrest. Drunk driving cases can be unpredictable, however, and it is important to have an experienced defense attorney by your side who understands the process and what it takes to ensure a positive outcome.
At the Law Office of Patricia Magaña, LLC, we have extensive experience representing clients facing first-time DUI charges in Illinois. Attorney Magaña has practiced DUI defense for over 15 years. She has in-depth knowledge of the complexities of DUI law and how to effectively fight drunk driving charges. Attorney Magaña is well-organized and diligent, and she works closely with her clients, providing the prompt and personalized attention their case deserves. She also speaks Spanish and has helped numerous Spanish-speaking clients who have been arrested for DUI.
What Are the Penalties for a First-Time DUI in Illinois?
When you are arrested for drunk driving, two separate proceedings are initiated: criminal and administrative. The criminal proceeding is handled through the court system, and the administrative proceeding through the Illinois Secretary of State's office. Each proceeding has its own set of penalties:
Criminal: A first-time DUI is most often charged as a Class A Misdemeanor with fines of up to $2,500 and up to one year in county jail. For a first offense, prison is unlikely. Instead, you may be required to perform community service in lieu of jail time. You may also be required to attend alcohol education courses.
Administrative: A first-time DUI offense results in an automatic six-month driver's license suspension through the Secretary of State. However, if you refuse to take the required breath or blood test, the suspension is extended to 12 months. At the time of your arrest, you are presented with a Notice of Summary Suspension, and the suspension goes into effect 46 days after the day you receive the notice. In the meantime, you may petition the Secretary of State for full reinstatement or a restricted driving permit in conjunction with the installation of an ignition interlock device.
If there are aggravated circumstances in your case, the DUI charge could be upgraded to a felony, and penalties could be even stiffer. Some examples of aggravated circumstances include:
Driving with a suspended or revoked driver's license.
Knowingly driving without liability insurance on the vehicle.
Driving a school bus with persons under age 18 on board.
Being the proximate cause of an accident resulting in severe bodily injury or death.
Speak With an Experienced Joliet First-Time DUI Defense Attorney
Being arrested and charged with drunk driving is not the same as a conviction. There may be weaknesses in the case against you that can be used to negotiate a reduction to a lesser charge such as reckless driving or to have the charges dropped entirely. Attorney Patricia Magaña thoroughly examines each case and explores all potential legal avenues toward a successful outcome.
If you are facing a first-time DUI charge, contact our office today at 630-448-2001 for a free consultation with Attorney Magaña. We serve clients in Naperville, Aurora, West Chicago, DuPage County, Wheaton, Downers Grove, Joliet, Will County, Kane County, Kendall County, and surrounding Illinois communities. Se Habla Español.