DuPage County, IL Overweight Truck Violations Lawyer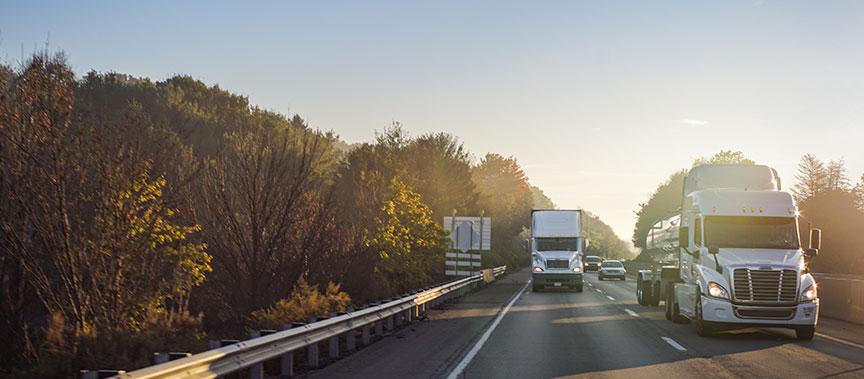 Traffic Defense Attorney for CDL Holders with Weight Restriction Violations in DuPage, Will, and Kane Counties
Commercial trucks are required to adhere to strict weight standards on Illinois roadways. Government weight restrictions are put in place to ensure that the roads are safe and sustain minimal wear and tear. Overweight truck violations can result in heavy fines and even the loss of one's driving privileges. Commercial drivers who have been cited for weight restriction violations need an experienced advocate by their side to help contest the violations and minimize the negative consequences.
The Law Office of Patricia Magaña, LLC helps commercial driver's license (CDL) holders who have been ticketed for overweight truck violations. Attorney Patricia Magaña has 15 years of experience in this area of the law, and she knows the most effective strategies to help ensure the most favorable outcome possible. Attorney Magaña is diligent, well-organized, and dedicated to providing the personalized representation her clients deserve. She also speaks Spanish and has worked with many Spanish speaking truck drivers who have faced weight restriction violations.
Overweight Truck Violations in Illinois
In general, commercial truck drivers are cited for weight restriction violations for one of two reasons:
The gross weight of the load exceeds the maximum specified allowance.
The vehicle is improperly loaded, putting too much weight on the axles.
Construction trucks, cranes, waste haulers, and over-the-road freight truckers are often pulled over by law enforcement if they believe the weight of the vehicle is unlawful. If it is determined that the vehicle is over the gross weight limits, the officer can require that the vehicle stop and reduce the weight of the vehicle to come into compliance. If the vehicle is over the axle weight limits, it may be possible to shift the load in order to satisfy the weight requirements.
This type of stop can significantly delay the driver, and even after the vehicle is brought into compliance, the officer may levy a fine of several hundred to several thousand dollars, depending on the circumstances. Drivers who refuse to submit to having their vehicle weighed could be fined up to $2,000 and be charged with failure to yield.
Speak With a Strong Will County Overweight Truck Violations Attorney
Attorney Patricia Magaña works closely with clients to develop the best strategy to deal with violations for overweight trucks. In some cases, she is able to negotiate a reduction or elimination of the fines and ensure that you keep your CDL, while in other cases, it may make sense to bring the case to trial. Attorney Magaña thoroughly examines the specific circumstances of the case and puts her extensive experience to work to determine the right approach.
If you are facing overweight truck violations,
contact our office
today at
630-448-2001
for a free consultation with Attorney Patricia Magaña. We serve clients in Naperville, Aurora, West Chicago, DuPage County, Wheaton, Downers Grove, Joliet, Will County, Kane County, Kendall County, and surrounding Illinois communities. Se Habla Español.