Naperville Driver's License Suspension Lawyer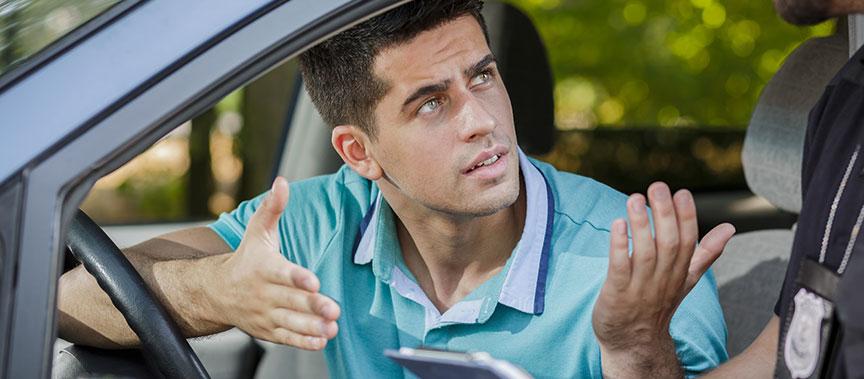 Attorney for Driver's License Reinstatement Hearings in DuPage, Will, and Kane Counties
If you have had your driver's license suspended or revoked, you must apply for a hearing with the Illinois Secretary of State to regain your driving privileges. SOS hearings are either informal or formal, and they are held under a complicated web of administrative rules and state laws. Being granted a driver's license reinstatement is far from a guarantee, and it is important that you are well prepared and well represented to increase your chances of a positive outcome.
For over a decade and a half, Attorney Patricia Magaña has helped Illinois motorists with driver's license suspensions, revocations, and reinstatements. Patricia has in-depth experience with Secretary of State hearings, and she understands the complexities of the hearing process. Patricia is honest, straightforward, and down to earth, and she works tirelessly to obtain favorable results for her clients. Attorney Magaña gives each case the prompt and personalized attention it deserves, and she takes a customized approach, tailoring each strategy to fit the specific needs of her clients.
Driver's License Suspensions and Revocations in Illinois
Having your driver's license suspended means you lose your driving privileges for a designated period of time, and when the suspension period has ended, the driver's license may be reinstated, as long as reinstatement fees are paid. When your license is revoked, you lose your driving privileges indefinitely, and there is no designated reinstatement date. When drivers with revoked licenses want their driving privileges reinstated, they must first appear at a Secretary of State hearing.
There are numerous offenses that may result in a driver's license suspension or revocation. Some of these offenses are as follows:
DUI: A first-time DUI results in a six to 12 month driver's license suspension. Multiple DUIs may result in a longer suspension period and/or revocation, depending on the circumstances.
Excessive Traffic Violations: Three speeding tickets or other minor traffic violations within a 12-month period can result in a license suspension if you are 21 or older. If you are under 21, you can have your license suspended for just two minor violations. Major violations can also result in a suspension or revocation.
Fraudulent Licenses: Possessing a driver's license or state-issued ID card that belongs to someone else or a driver's license that was obtained with false information (e.g., name, date of birth, Social Security number, etc.) can result in a license cancellation and/or suspension.
Motor Vehicle Felonies: Any felony committed that involves the use of a motor vehicle can result in a driver's license revocation.
Driver's License Reinstatements
When your license is suspended or revoked for DUI or any other reason, you may request an informal or formal hearing with the Secretary of State to petition for reinstatement before the suspension period has ended. During the hearing, you must convince the hearing officer that granting you driving privileges is not a risk to public safety. In making this determination, several factors are considered, which may include an alcohol/drug evaluation, completion of AA meetings and other types of treatment, character references, and your testimony at the hearing. Your attorney should thoroughly review all the facts and evidence in your case and go over all the potential questions you will be asked to ensure that you are fully prepared to secure a successful outcome.
Speak with a Skilled Will County Driver's License Suspension, Revocation & Reinstatement Attorney
At the Law Office of Patricia Magaña, LLC, we understand that bad things happen to good people, and we work closely with our clients to help them obtain reinstatements when their driver's license is suspended or revoked. In the event that full reinstatement is not possible, we can also explore alternatives, such as a restricted driving permit so you can drive to and from work, school, daycare, and other necessary travel. Attorney Magaña is fluent in both English and Spanish, and she has helped numerous Spanish-speaking clients regain their driving privileges.
For strong legal guidance with driver's license suspensions, revocations, and reinstatements,
contact us
today at
630-448-2001
for a free consultation. We serve clients in Naperville, Aurora, West Chicago, DuPage County, Wheaton, Downers Grove, Joliet, Will County, Kane County, Kendall County, and surrounding Illinois communities. Se Habla Español.