Naperville Fraud Investigation Representation Attorney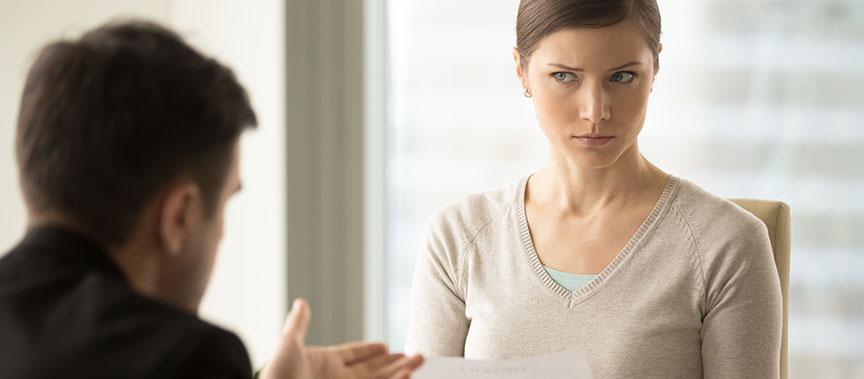 Criminal Defense Lawyer Representing Clients Accused of I.D. Fraud in DuPage, Will, and Kane Counties
Possession of a fake ID is a serious offense in Illinois. It can be charged as either a misdemeanor or felony, depending on the circumstances, and the penalties are severe. Even without a conviction for ID fraud, the state has the authority to suspend or revoke your driving privileges. If you are facing a driver's license suspension or revocation due to fraud charges, it is important to have an experienced fraud investigation lawyer in your corner aggressively advocating for your rights and interests.
At the Law Office of Patricia Magaña, LLC, we understand how stressful and upsetting it is to receive a notice from the Secretary of State that your Illinois driver's license is being suspended or revoked because of fraud charges. Attorney Patricia Magaña has over 15 years of experience helping clients in this situation regain their driving privileges and effectively deal with the other negative consequences. Fraud investigation representation is a complex and nuanced area of the law that very few legal professionals delve into. Patricia knows this area of law, and she works tirelessly to obtain favorable results for her clients.
Types of Fraudulent ID Activity in Illinois
There are several actions that may constitute fraud and prompt a suspension or revocation of your driver's license. These include:
Lending your driver's license or ID card to someone else for fraudulent use.
Being in possession of and/or attempting to display or use someone else's driver's license or ID card.
Knowingly providing false information on a driver's license or ID card application.
Having someone else apply for a driver's license or ID card on your behalf.
Altering a government-issued driver's license or ID card.
Producing, selling, distributing, or possessing a fake ID.
If any of these or other fraudulent ID offenses are committed, the Secretary of State will typically suspend your driver's license for one year for the first offense, and for the second or subsequent offense, your driving privileges may be revoked.
Secretary of State Police Fraud Investigation Representation
In certain circumstances when an applicant has used a false identity and/or false Social Security number to obtain a driver's license or state ID card, the Secretary of State cancels the falsified identification and opens a fraud investigation to verify the applicant's true identity. This situation is particularly common among undocumented immigrants. During the investigation process, the applicant is often required to appear in person for a Secretary of State police interview. You are permitted to have an attorney present to represent you at this interview.
After the Secretary of State has verified the identity of the applicant, a new driving record is created, and all offenses under the false identity are transferred to the new record. In addition, the Secretary of State suspends the applicant's driving privileges for 12 months or revokes their driving privileges, depending on how many fraudulent ID offenses they have.
During the suspension or revocation period, a Secretary of State hearing may be requested to obtain a restricted driving permit/hardship license or in some cases, full reinstatement. If either of these is granted, the applicant must successfully apply for a temporary visitor driver's license (TVDL). A TVDL is a valid driver's license granted to undocumented immigrants with non-visa status who want to be able to drive legally on Illinois roadways.
Speak With a Compassionate Will County Fraud Investigation Representation Lawyer
Fraudulent ID offenses can cost you your driving privileges and incur other severe penalties as well. This situation becomes even more frightening when you are being investigated for fraud by the Secretary of State Police. Attorney Patricia Magaña works closely with those who are facing these types of charges, and she provides skilled fraud investigation representation. Patricia can fully examine your case and develop the most effective and cost-efficient strategy toward a positive outcome. She is also fluent in Spanish and has helped numerous Spanish-speaking clients who are in this situation.
For a free personalized consultation with Attorney Magaña,
contact us
today at
630-448-2001
. We serve clients in Naperville, Aurora, West Chicago, DuPage County, Wheaton, Downers Grove, Joliet, Will County, Kane County, Kendall County, and surrounding Illinois communities. Se Habla Español.