Naperville, IL Traffic Violations Lawyer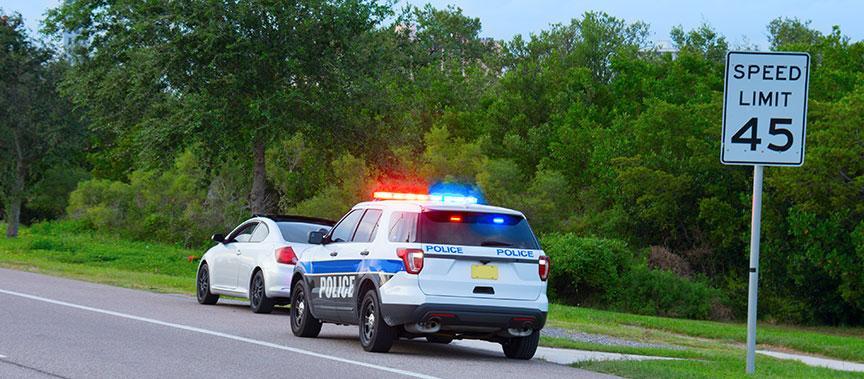 Speeding Ticket Defense Attorney Serving DuPage County, Will County, and Kane County
Traffic tickets seem like minor violations compared to other types of criminal charges. Many motorists believe there is very little they can do to fight a ticket, so they choose to pay the fine and move on. Moving violations can lead to more serious consequences, however. The more tickets you have, the more points are added to your driving record. This can result in higher insurance rates, loss of your driving privileges, and if you drive a commercial vehicle for a living, loss of your livelihood. Before paying your ticket, it is best to speak with a skilled traffic violations attorney, so you understand your options.
At the Law Office of Patricia Magaña, LLC, we have extensive experience helping motorists fight all types of traffic violations. Attorney Patricia Magaña has made countless traffic court appearances on behalf of clients, and she is frequently able to get tickets dismissed or reduced to a non-moving violation, resulting in lower fines and no points added to your driving record. Attorney Magaña is well-organized, diligent, and committed to securing the most favorable result for her clients. She also speaks Spanish and has helped numerous Spanish-speaking clients successfully challenge traffic citations.
Attorney Magaña helps clients with all types of traffic violations in the Chicago area, including but not limited to:
Speeding (e.g., aggravated speeding, speeding in a school zone, speeding in a construction zone)
Cell Phone/Texting While Driving Violations
Running a Red Light or Stop Sign
Failure to Yield
Failure to Stop at a Railroad Crossing
Following too Closely
Improper Lane Usage
Seat Belt Violations
Street Racing/Drag Racing
Leaving the Scene of an Accident
Driving Without Insurance
Driving With Unpaid Traffic Tickets
Driving With a Suspended or Revoked License
Fighting Your Illinois Traffic Violation
When you receive a traffic ticket, you need to take some type of action. You can pay the ticket, which is an admission of guilt, or you can fight the ticket by informing the court that you are contesting the citation. If you do nothing, the situation will become much worse. On the ticket, it will show which court to contact and how to contact the court if you decide to challenge the ticket. If you are from out of town or unable to get out of work or another important commitment on your court date, Attorney Magaña can often appear solely on your behalf.
DuPage County Traffic Courts
If you received your citation in DuPage County, your court appearance will likely be scheduled at one of the following locations:
Addison: Three (3) Friendship Plaza, 2nd Floor, Addison, IL 60101
Downers Grove: 4000 Saratoga Avenue, American Legion Post 80, Downers Grove, Illinois 60515
Courtroom 1003 (Glendale Heights): 505 N. County Farm Road (Courthouse), 1st Floor, Wheaton, IL 60187
Courtroom 1001 (Wheaton): 505 N. County Farm Road (Courthouse), 1st Floor, Wheaton, IL 60187
Speak With a Knowledgeable Downer's Grove Traffic Violations Attorney
Traffic tickets can be costly in several ways. However, most motorists are not familiar with the process of fighting a ticket, making it far more difficult to prevail. Attorney Patricia Magaña understands the process, and she works tirelessly to obtain a positive outcome for each client she serves. She will advise you on whether or not it makes sense for you to challenge your citation, and if you decide to move forward, she can handle the entire process for you.
For a free, personalized consultation with Attorney Patricia Magaña, contact our office today at 630-448-2001. We serve clients in Naperville, Aurora, West Chicago, DuPage County, Wheaton, Downers Grove, Joliet, Will County, Kane County, Kendall County, and surrounding Illinois communities. Se Habla Español.