Naperville, IL DUI Defense Lawyer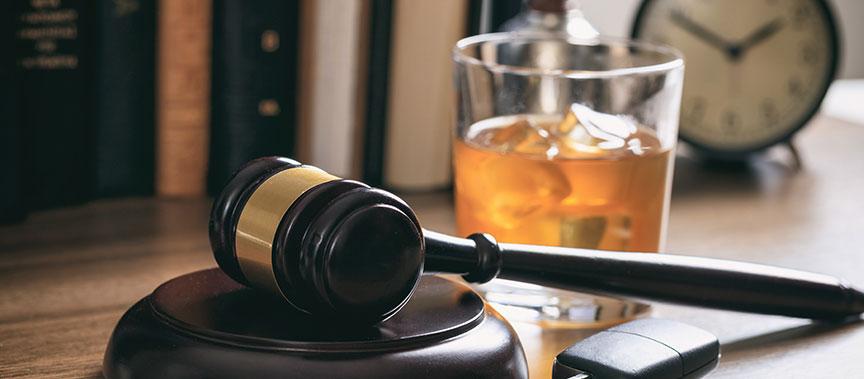 Drunk Driving Defense Attorney Serving DuPage County, Will County, and Kane County
In Illinois, drunk drivers are punished harshly. Even first-time DUI offenders can end up with heavy fines and other severe penalties, and the consequences can remain for many years to come. Being charged with drunk driving is a scary and uncertain experience. If this has happened to you, it is important to have an experienced DUI defense attorney in your corner looking out for your rights and interests.
At the Law Office of Patricia Magaña, LLC, we provide skilled representation for motorists charged with DUI in Illinois. For over 15 years, Attorney Patricia Magaña has helped numerous clients charged with drunk driving minimize the negative consequences they were facing. Patricia has in-depth knowledge of Illinois DUI laws, as well as the most effective drunk driving defense strategies. She is honest, straightforward, diligent, and dedicated to ensuring that her clients obtain favorable results.
Consequences for DUI in Illinois
A person may be charged with DUI if they have a blood alcohol concentration (BAC) of .08 or above. For commercial drivers, the BAC threshold for DUI is lowered to .04 while they are operating a commercial vehicle, and there is a "zero tolerance" policy for minors, meaning that drivers under age 21 can be charged for DUI if they are driving with any amount of alcohol in their system.
The penalties for DUI vary depending on the number of convictions the driver has and other circumstances in the case. If there are no aggravating circumstances, first and second DUI offenses are usually charged as misdemeanors, with fines of up to $2,500 (not including court costs) and up to one year in county jail. For a first-time offense, your driver's license is suspended for at least six months. Suspension and revocation periods are extended for each subsequent offense, and you must request a Secretary of State hearing if you want to reinstate your license or obtain a restricted driving permit.
Aggravated circumstances (such as accidents with fatalities or driving with a suspended or revoked license) and multiple DUI offenses are often charged as felonies, with thousands of dollars in potential fines and penalties and several years in state prison. Other penalties for DUI may include:
Installation of an Ignition Interlock Device.
Community service.
Alcohol and/or drug counseling.
Defending Your DUI Charge
Being arrested for DUI does not automatically mean you will be convicted. There are often holes in the case against you that can be used to negotiate a reduced charge or have your charges dismissed altogether. For example, the police officer must have probable cause to pull you over in the first place. If no probable cause existed, any evidence gathered is likely inadmissible, and the state may be forced to drop the case. Another potential defense is that the breath or blood test you took was flawed. A large percentage of these tests are improperly administered, producing inaccurate results.
Speak With a Skilled Wheaton DUI Defense Attorney
Drunk driving convictions carry with them severe consequences. Having a criminal conviction on your record can make it more difficult to obtain loans, housing, employment, and college admission. If you are a commercial driver, a DUI could also cost you your livelihood. Attorney Patricia Magaña understands what is at stake, and she puts her experience to work to provide the strong DUI defense you need and deserve.
For a free personalized consultation with Attorney Magaña,
contact our office
today at
630-448-2001
. We serve clients in Naperville, Aurora, West Chicago, DuPage County, Wheaton, Downers Grove, Joliet, Will County, Kane County, Kendall County, and surrounding Illinois communities. Se Habla Español.