Naperville Juvenile Defense Lawyer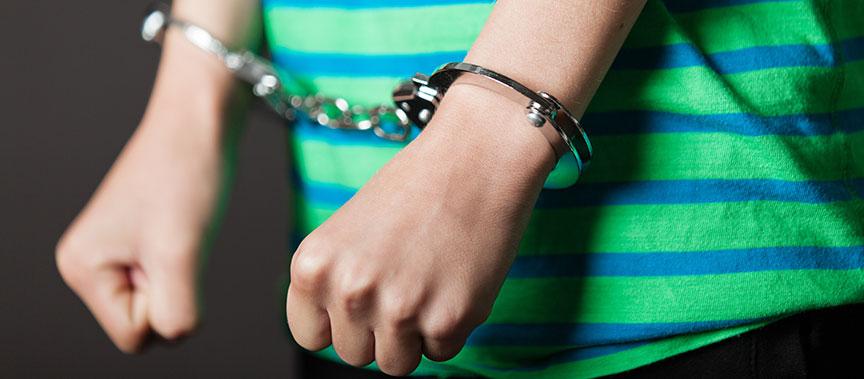 DuPage County, Will County, and Kane County Criminal Defense Attorney Representing Minors in the Juvenile Justice System
When minors under the age of 17 are arrested for committing a crime, they are usually tried in juvenile court. In the juvenile justice system, the emphasis is on intervention and rehabilitation, with less severe punishments than in adult court. Still, a conviction in juvenile court can have lasting consequences. If you or your child has been charged with a crime, it is important to secure experienced legal representation as soon as possible, so your rights and interests are protected.
At the Law Office of Patricia Magaña, LLC, we represent minors charged with juvenile offenses in DuPage County and throughout the Chicago area. Attorney Patricia Magaña has over 15 years of experience helping juveniles who may have made a mistake put their lives back on track. Juvenile law is a unique area that requires compassion, skill, and aggressive advocacy. Patricia is diligent and well-organized, and she works closely with her clients to provide the personalized representation they deserve. She also speaks Spanish and has represented many Spanish-speaking juveniles who have found themselves in legal trouble.
Attorney Magaña represents juveniles accused of all types of criminal offenses, including but not limited to:
When are Juveniles Tried as Adults in Illinois?
Most minors age 17 or under who are charged with a crime in Illinois are tried in juvenile court. Certain serious felonies, such as homicide and sexual assault, may be automatically tried in adult court if the child is 16 or 17. The punishments for adjudication in juvenile court may include probation, fines, rehabilitation, and juvenile detention. Punishment for adult court convictions are far more severe and may include higher fines and extended time in jail.
Speak With a Compassionate Will County Juvenile Defense Attorney
Juveniles have the same constitutional rights as adults, and among these is the right to be represented by a lawyer. Attorney Patricia Magaña has an in-depth understanding of juvenile law, and she thoroughly assesses each circumstance to identify any and all weaknesses in the case against you, so she can secure the most favorable result possible.
If you or someone close to you has been charged with a juvenile offense, contact our office today at 630-448-2001 for a free consultation with Attorney Patricia Magaña. We serve clients in Naperville, Aurora, West Chicago, DuPage County, Wheaton, Downers Grove, Joliet, Will County, Kane County, Kendall County, and surrounding Illinois communities. Se Habla Español.