Naperville Drug Possession Defense Lawyer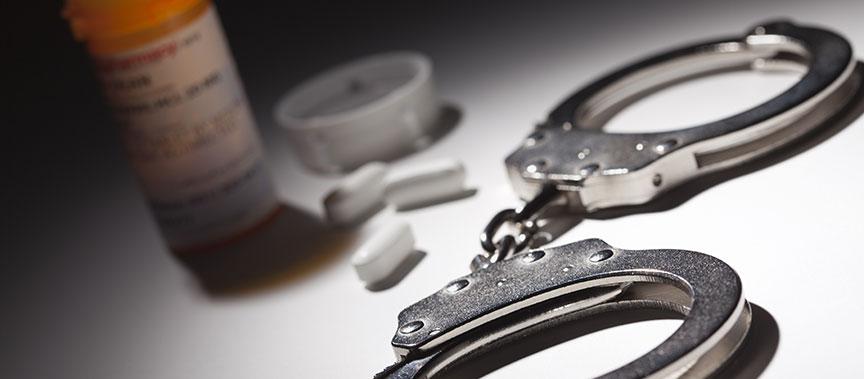 Attorney for Clients Under Investigation or Arrested on Drug Charges In DuPage County, Will County, and Kane County
In Illinois, drug crimes are among the most common types of criminal charges. If you are convicted, it can mean harsh legal consequences, depending on the severity of the case. Punishments may include heavy fines, imprisonment, probation, drug treatment programs, and forfeiture of personal property. If you have been arrested or you are under investigation for a drug-related crime, you need a skilled criminal defense attorney in your corner working tirelessly to protect your rights and interests.
At the Law Office of Patricia Magaña, LLC, we aggressively defend clients accused of drug crimes in DuPage County and throughout the Chicago area. Attorney Patricia Magaña has over 15 years of experience and she fights hard on behalf of each client she serves. Attorney Magaña is well-organized, diligent, and committed to exploring every potential legal avenue toward obtaining a favorable result. She also speaks Spanish and has represented numerous Spanish-speaking clients facing drug charges.
Drug Crimes Defense in Illinois
Attorney Magaña defends clients for all types of drug charges, including:
Drug Manufacturing
Drug Manufacturing with Intent to Deliver
Drug Possession
Drug Possession with Intent to Deliver
Drug Trafficking
Drug crime charges can range from Class B misdemeanors (with fines of up to $1,500 and up to 30 days in county jail) for possession of small amounts of marijuana, all the way up to Class X felonies (with thousands of dollars in fines and several years in prison) for manufacturing and trafficking large amounts of harder drugs. Drug crimes may fall under the purview of the state of Illinois or the federal government, depending on the circumstances of the case.
Drug Crime Investigations
In many instances, law enforcement or government officials make drug arrests after an extensive investigation. During an investigation, they gather evidence and interview witnesses to build a case so they can formally charge the target of the investigation. This is the most critical time in the case, and for this reason, you should contact an attorney as soon as you become aware or have strong reason to believe you are under investigation for a drug crime.
Attorney Magaña helps clients during the investigation phase by putting together the strongest possible legal defense. She helps locate favorable evidence and witnesses, and she can also be present during police questioning to ensure your rights are protected. Once you learn that you are being investigated for drug crimes, it is important to exercise your right to remain silent. Do NOT speak to anyone about the case (even family and friends), and do not agree to speak to any government authorities without having your attorney present.
Speak With a Skilled Joliet Drug Crimes Attorney
Being convicted of a drug-related crime can mean severe legal consequences and a lasting negative impact on your future. If you are under investigation or have been arrested for drug crimes, it is important to be proactive and retain strong legal counsel as soon as possible. Attorney Patricia Magaña has in-depth knowledge of this area of the law, and she puts her extensive experience to work to mitigate the circumstances as much as possible.
For a discreet and confidential consultation with Attorney Magaña, contact our office today at 630-448-2001. We serve clients in Naperville, Aurora, West Chicago, DuPage County, Wheaton, Downers Grove, Joliet, Will County, Kane County, Kendall County, and surrounding Illinois communities. Se Habla Español.