Naperville Reckless Driving Defense Lawyer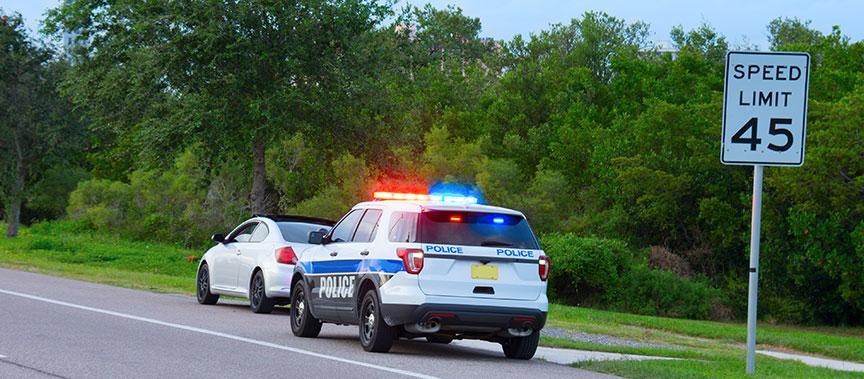 DuPage County, Will County, and Kane County Defense Attorney Assists Clients Charged with Serious Traffic Offenses
In Illinois, driving recklessly is a major traffic violation. Because it puts pedestrians, other drivers, and property in danger, the state cracks down on reckless drivers and imposes stiff fines, penalties, and even the possibility of jail time. If you have been cited or arrested for reckless driving, you need a skilled criminal defense lawyer in your corner advocating aggressively for your rights and interests.
At the Law Office of Patricia Magaña, LLC, we represent clients charged with reckless driving in DuPage County and Will County. Attorney Patricia Magaña has successfully defended motorists facing all types of serious traffic violations. Attorney Magaña is diligent, well-organized, and willing to explore every potential legal avenue toward obtaining a favorable result. She also speaks Spanish and has helped numerous Spanish speaking clients deal with traffic violations and criminal matters.
What Is Reckless Driving?
In Illinois, reckless driving is the willful and wanton disregard for the safety of others and their property. There are several actions that may fall into this category, such as:
Aggravated Speeding
Weaving
Tailgating
Running Stop Signs or Red Lights
Distracted Driving
Drag Racing
Using an Incline to Make your Car Become Airborne
Reckless driving is a Class A misdemeanor, and for this reason, the police officer may decide to arrest you rather than just writing you a ticket. An arrest means your vehicle may be impounded, you will need to post bond or go to jail, and you will need to go to court to face criminal charges. If you are convicted, you could be facing fines as high as $2,500 and up to one year in county jail.
If your driving causes severe bodily injury, permanent disability, or death to another individual, you may be charged with aggravated reckless driving, a Class 4 felony with a possible sentence of up to three years in state prison. If you cause severe injury, disability, or death to a child, the charge could be upgraded to a Class 3 felony with a prison sentence of up to five years.
Speak With a Will County Reckless Driving Defense Attorney
Reckless driving is not a petty offense like most other traffic violations. A conviction can result in heavy fines and jail time and become part of your criminal record. This could mean serious consequences both now and well into the future. Attorney Patricia Magaña understands what you are facing, and she works tirelessly to mitigate the consequences as much as possible.
If you were cited or arrested for reckless driving, contact us today at 630-448-2001 for a free consultation with Attorney Patricia Magaña. We serve clients in Naperville, Aurora, West Chicago, DuPage County, Wheaton, Downers Grove, Joliet, Will County, Kane County, Kendall County, and surrounding Illinois communities. Se Habla Español.