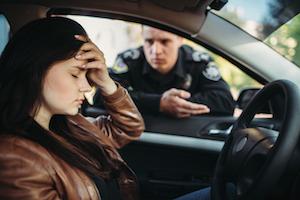 There are many reasons why Illinois citizens can lose their driving privileges. The most common way is an arrest or conviction for DUI. Even if you do not earn a DUI conviction, an Illinois police officer can issue a notice of statutory summary suspension for your driver's license if you fail a blood-alcohol content test, are unable to complete one or refuse to take a chemical test. The suspension goes into effect on the 46th day after your arrest, and lasts for six months to a year, depending on your circumstances. You may petition to get your driving privileges reinstated by using one of the following two driving permits available to you:
Monitoring Device Driving Permit (MDDP)
These driving permits are typically only available to first-time DUI offenders, but if you have not had a summary suspension within the past five years, you may still be eligible. An MDDP allows you to drive freely during your summary suspension, but you must have a breath-alcohol ignition interlock device (BAIID) installed in any vehicle you drive. After you complete the application for the MDDP, you must return it to the Secretary of State's office, which will then give you 14 days to have a BAIID installed.
...