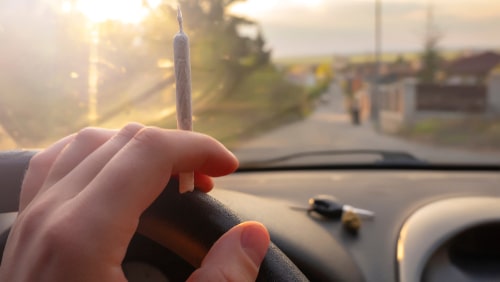 Driving under the influence of cannabis is a serious offense with significant consequences in Illinois. Even though Illinois legalized recreational cannabis for adult use in January 2020, it is still illegal to operate a vehicle while under the influence of the drug. Being accused of driving under the influence of cannabis can result in severe legal penalties. If a police officer suspects a driver is impaired, they can conduct chemical testing to measure the level of THC (the psychoactive component of cannabis) in the driver's blood. If the THC concentration exceeds the legal limit, the driver will be arrested and face serious consequences. If you have been charged with DUI, it is important to consult with an Illinois defense attorney.
Consequences of a Cannabis DUI Conviction
The legal limit for THC in the blood in Illinois is five nanograms per milliliter in whole blood and 10 nanograms per milliliter for THC metabolites in other bodily substances. If a driver's THC level exceeds these limits, they can be charged with a DUI offense. A DUI conviction can result in fines, mandatory community service, probation, and potential imprisonment, depending on the severity of the offense and whether the driver has any prior DUI convictions.
Penalties for a first-time DUI offense in Illinois may include a suspension of your driver's license for one year, along with a minimum $500 fine. If you are caught driving high with a child in the vehicle, you can face even stiffer penalties, including a six-month jail sentence and minimum $1,000 fine.
...