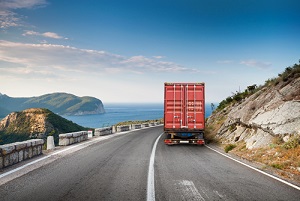 The more a truck weighs, the more damage the truck could potentially cause in an accident. Extremely heavy vehicles can also cause damage to roadways. Consequently, Illinois state law limits how much cargo a commercial truck such as a semi-truck can haul.
While the reasons for weight limitations are generally sound, the consequences of operating an overweight commercial vehicle can feel exorbitant. If the truck is found to be overweight – carrying more cargo than allowed by law – then the driver and his or her company can face significant fines. Depending on how far the truck is over its legal weight limit, the truck driver may even be required to unload some of its cargo in order to remain compliant.
Penalties for Exceeding Truck Weight Limitations
In Illinois, the fine associated with an overweight truck depends on how much the truck and cargo weigh above the limit. For example, operating a truck that exceeds the weight limitation by 2,000 lbs. is only a $100 fine, but the fine increases the heavier the truck and cargo are. Trucks that exceed the weight limitation by 5,001 lbs. or more are fined $1,500 at minimum. There are also additional fines for companies that receive four or more overweight violations within a one-year period.
...