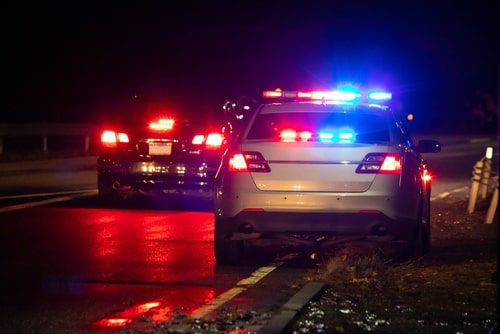 Driving under the influence of alcohol, leaving the scene of an accident resulting in injury, drag racing, and other criminal offenses can result in the revocation of a person's driver's license. Unlike a driver's license suspension, driver's license revocation is indefinite. You cannot simply pay a fine and get your license back after the suspension period is over. To reinstate a revoked license and regain driving privileges, you will need to attend a formal or informal Secretary of State hearing.
Informal Secretary of State Hearings
If you were arrested for a first-time DUI offense, you will likely be able to attend an informal Secretary of State hearing. Informal hearings are held at DMV locations throughout the state. You do not need to schedule the hearing in advance. Informal hearings are held on a walk-in basis. You will meet with a hearing officer for the Secretary of State and demonstrate to the hearing officer that you have taken the required steps to reinstate your license.
The steps you must take to reinstate your driver's license depend on the results of your drug and alcohol evaluation, criminal history, and driving record. Someone with only one DUI on their record and no signs of alcohol dependance may only need to attend 10 hours of DUI risk education classes to qualify for reinstatement. On the other hand, someone suffering from alcoholism or alcohol dependency may need to complete dependency treatment or substance abuse treatment before they can get their license back.
...