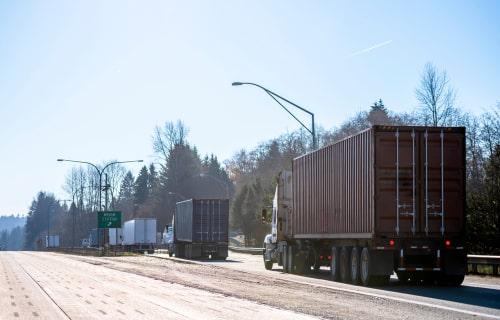 Commercial driver's license (CDL) holders need their licenses to make a living. When a CDL violation threatens a person's commercial driver's license, it can be anxiety-provoking, to say the least. If you drive a commercial vehicle for your job and you have been accused of a weight violation, a CDL license defense lawyer can help you understand your rights and options. You may be able to mitigate or even eliminate the financial and administrative consequences you face.
Overweight Truck Violations in Illinois
In Illinois, as in every other state, it is against the law to operate a commercial vehicle that exceeds the posted weight limit. The fines for overweight truck violations can be significant, and may increase if the weight exceedance is more than 10 percent. If you are cited for an overweight truck violation, you may be required to appear in court.
At the court hearing, the judge will consider the evidence and may find you guilty of the overweight truck violation. If you are found guilty, you will be required to pay a fine. The amount of the fine will depend on how much your vehicle weighs over the posted limit. For example, a truck that is up to 2000 pounds overweight can incur a fine of $100. However, if the truck is between 4500 and 5000 pounds overweight, the fine is $950. A truck more than 5000 pounds overweight can result in a $1500 fine at a minimum. In addition to these fines, a truck driver may also be cited for failing to properly notate a wide load. Refusing to stop for law enforcement and get your vehicle weighed can also result in heavy fines as well as charges for failure to yield.
...