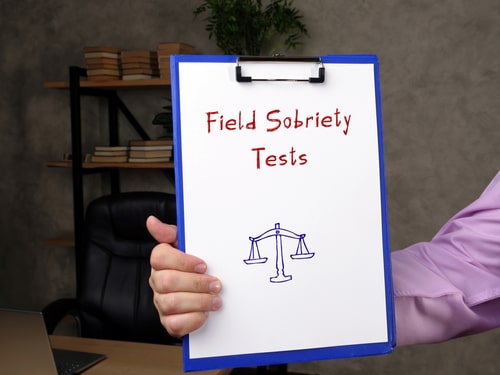 When police officers suspect someone of driving while intoxicated by drugs or alcohol, they may ask the driver to take a field sobriety test. These tests are supposed to help officers determine whether or not a person is intoxicated. If the results of the field sobriety test indicate intoxication, the officer may ask the suspect to take a breath test or "breathalyzer." The individual may be charged with driving under the influence (DUI) and subject to administrative consequences and criminal penalties. Read on to learn about some of the top questions regarding field sobriety tests in Illinois.
The purpose of field sobriety tests is to help law enforcement determine if there is evidence of impairment. Often, field sobriety test results are used as justification for a DUI arrest.
Understanding The Three Most Common Tests
Horizontal Gaze Nystagmus – Alcohol has many different effects on the body. One such effect is an involuntary jerking of the eyeballs. Police may ask a suspect to follow a pen or other object with his or her eyes which they watch for signs of irregular eye movement.

...