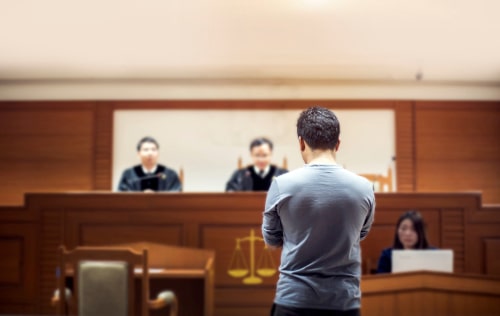 In Illinois, an individual's driver's license can be suspended or revoked for driving under the influence of alcohol DUI), receiving several driving violations, failure to pay toll road fees, and even failure to pay child support. If an individual's license is revoked, the only way to reinstate the license and recover the ability to drive is to meet certain eligibility requirements and attend a Secretary of State (SOS) driver's license reinstatement hearing.
Informal Driver's License Reinstatement Hearings
There are two types of license reinstatement hearings in Illinois. If you lost your license due to a first-time DUI or moving violation, you will probably be eligible for an informal reinstatement hearing. Informal hearings are conducted at an SOS Driver Services facility. Unlike a formal driver's license reinstatement hearing, most informal hearings are conducted on a walk-in basis. However, this does not mean that you should walk into an informal hearing unprepared.
Before you go to the hearing, make sure you understand exactly what is expected of you. Depending on the results of your drug and alcohol risk evaluation, you may need to complete DUI risk education classes or complete a substance abuse program to reclaim your driving privileges.
...