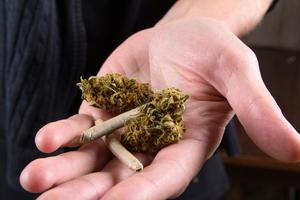 Like many states, Illinois has legalized the use of marijuana or cannabis. However, there are still many rules regarding how, when, and where cannabis may be used. Possessing or consuming marijuana in violation of Illinois law can lead to serious repercussions, including driver's license suspension or even jail time. It is important for every Illinois resident to be aware of the current marijuana laws and the penalties for violating those laws.
Possession of Marijuana is Limited
In 2020, Illinois legalized the use of marijuana for recreational purposes. You do not have to have a medical condition to be allowed to consume marijuana anymore. However, there are certain restrictions on the amount of marijuana a person can possess. Adults aged 21 or older may possess up to 30 grams of cannabis flower or "buds," up to 500 mg of THC in a food "edible" or other product, and up to 5 grams of cannabis concentrate. Possession of greater than these amounts can lead to criminal charges. If you are caught with greater than 100 grams (3.5 ounces) of cannabis, you could be charged with a felony. It is also unlawful to smoke or otherwise consume marijuana in schools, government buildings, or on public transportation. Only licensed marijuana dispensaries are allowed to sell marijuana.
You Can Get a DUI for Driving Under the Influence of Cannabis
Possession of small amounts of cannabis is now legal for adults. However, it is illegal to drive under the influence of cannabis. If you consume marijuana and then drive, police may arrest your for driving under the influence (DUI). Blood tests are often used to determine a person's intoxication level. It is illegal to drive a vehicle if the driver's THC concentration is:
...