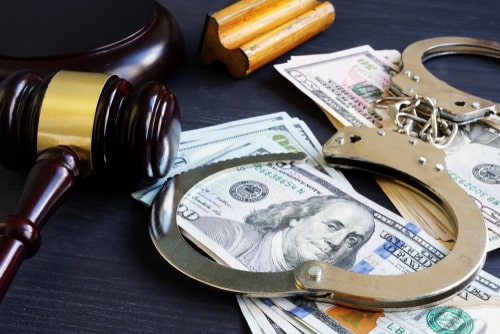 Historically, when a person is arrested and charged with a crime, depending on the nature and severity of the crime, the court will determine the amount of bail the defendant (the person arrested) would need to post to be released from custody until their trial. The purpose of bail is to ensure the defendant shows up for all their court dates. If a defendant does not have the money to post bail, they are forced to sit in jail until their case is resolved.
Criminal justice reform advocates argue that the cash bail system unfairly punishes poorer defendants who do not have the money to post bail, while defendants in higher income brackets are able to walk around free until their trial. This was one of the driving forces why Illinois passed a law in 2021 eliminating cash bail. After much debate and court battles, the law will finally take place this month. The following is a brief overview of the new law. For more detailed information and to make sure your rights are protected if you have been arrested, make sure to speak to an Illinois criminal lawyer.
The Pre-Trial Fairness Act
In 2021, lawmakers passed the Illinois Safety, Accountability, Fairness and Equity-Today (SAFE-T) Act, an omnibus bill that brought major reforms to the state's criminal justice system, including in areas of policing, pre-arrest division, pre-trial, sentencing, and corrections. One of the most controversial parts of the SAFE-T ACT was the Pre-Trial Fairness Act which eliminated cash bail. This was supposed to take effect on January 1st of this year; however, state attorneys from more than 60 counties in the state challenged the law. In December, a judge in Kankakee County ruled the law was unconstitutional, putting a hold on that January 1st date.
...