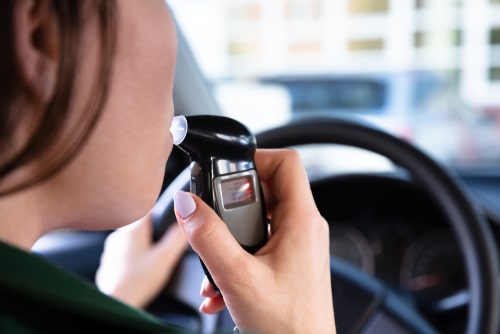 More and more adults are paying close attention to the way their diet influences their health. Low-carb diets like the keto diet and carnivore diet are becoming increasingly popular – especially for those with chronic medical problems. Because these diets change the body's chemistry and release certain chemicals into the bloodstream, there has been some concern regarding the diets' effect on alcohol breath tests or breathalyzers. Many people wonder if being on the keto diet can increase their chances of being accused of drunk driving.
Drunk Driving Charges and Ketones
Breathalyzers or breath tests measure how much alcohol is on a person's breath. Roadside breathalyzer tests are used as a preliminary screening measure and often provide police probable cause for a drunk driving arrest. Evidentiary breath tests are conducted at the police station and often play a crucial role in driving under the influence (DUI) cases.
When someone is on a diet that restricts or eliminates carbohydrates, the body breaks down fat in the body and uses the fat as fuel. A ketone called acetone is released during the fat-burning process. This may cause a person's breath to contain isopropyl alcohol. Low-quality breathalyzers may not be able to differentiate between isopropyl alcohol produced naturally by the body and ethanol alcohol from wine, beer, or liquor. This can cause a breath alcohol test to show an inflated blood alcohol concentration (BAC).
...