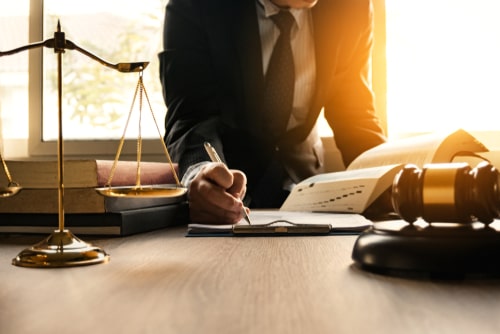 Every single year thousands of Illinoisans are arrested for driving under the influence of drugs or alcohol. Due to the sheer number of annual drunk driving accidents as well as the recent legalization of recreational marijuana, law enforcement officials are increasingly on the lookout for signs of inebriated driving. While most people that a DUI charge will automatically result in a conviction, the truth of the matter is that a skilled defense attorney can be invaluable in helping you avoid a conviction. If you are facing DUI charges, it is time to speak with a criminal defense attorney you can believe in.
Improper Traffic Stops
In order to be pulled over for a DUI traffic stop, a law enforcement official must spot an initial traffic violation. If a police officer pulls you over while you were in full compliance with traffic ordinances, the evidence gained after the stop may be deemed inadmissible in court. A skilled attorney will investigate the traffic stop through witness testimony and surveillance footage to deem if the actions of the officer match up with the events leading up to the stop.
False Signs of Inebriation
In some instances, a police officer will misidentify signs of inebriation. For example, red or puffy eyes could be seen as a sign of intoxication, but could actually be due to a medical condition or allergic reaction. The same notion applies to slurred speech and other motor skill challenges, the defendant may be facing due to a medical condition. Recounting every step of the arrest process to your attorney is critically important in helping them build a strong defense case. If you have any medical conditions that may have represented false signs of intoxication, let your attorney know immediately.
...