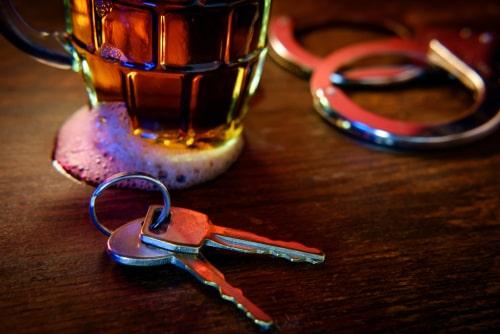 In the state of Illinois, more than 26,000 drivers were arrested for driving under the influence of drugs or alcohol, throughout 2018. While a standard DUI conviction will constitute a Class A misdemeanor charge, some circumstances can result in felony charges. When a DUI is elevated to a felony, it is legally referred to as an aggravated DUI. Below we will examine some of the most common aggravated DUIs, and the potential legal ramifications of a charge of such magnitude. If you have been charged with driving under the influence, it is time to speak with an experienced criminal defense lawyer.
The Most Common Aggravated DUIs
In the vast majority of cases, a DUI will be elevated to an aggravated DUI due to increased level of negligence. It is important to note though, that a third or subsequent DUI charge will automatically be elevated to an aggravated DUI. A driver that is charged with their third DUI will face Class 2 felony charges. A DUI resulting in great bodily harm to another party will also result in felony charges, even if the charge is the driver's first alcohol-related traffic violation. It should be noted that a person charged with a DUI resulting in injury will face a minimum two-year license revocation period.
In other cases, a person can face felony DUI charges for failing to comply with Illinois state law prior to getting behind the wheel. If a driver is charged with driving under the influence and fails to present a valid driver's license or permit, or lacks proper vehicle liability insurance, they will face Class 4 felony charges.
...