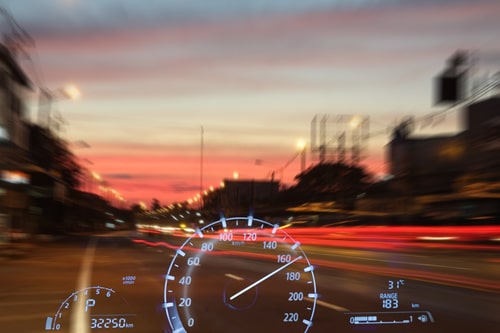 Every year thousands of Illinoisans suffer severe injuries in motor vehicle collisions. Unfortunately, many of these collisions are caused by the negligent actions of a driver. Because of this, law enforcement officials throughout the state are constantly on the lookout for signs of negligent or careless driving. In the state of Illinois, a reckless driving charge can come with serious legal ramifications. If you have been charged with reckless driving, it is time to speak with a knowledgeable legal professional.
What Is Reckless Driving?
Illinois' reckless driving law is defined under the Illinois Vehicle Code, in statute 625 ILCS 5/11-503. The statute states that reckless driving is the act of willfully disregarding the safety of other travelers. The most common examples of reckless driving in the state of Illinois, including driving over 35 mph over the legal speed limit, recklessly swerving from lane to lane without signaling, and using an incline to become airborne on a roadway. The consequences of a violation of this magnitude should not be understated.
The Legal Consequences
In the state of Illinois, the safety of all travelers is taken incredibly seriously, thus it should come as no surprise that the legal ramifications of a reckless driving conviction can be severe. If convicted a driver will face Class A Misdemeanor charges, possible fines, points against your license, and potentially massive increases on your insurance premiums. It should be noted that if a person is seriously injured due to a driver's reckless driving, the charges will be elevated from a Misdemeanor to Class 4 Felony charges. While a reckless driving charge will not lead to an immediate license suspension, your license can be suspended if you have two previous violations on your record.
...