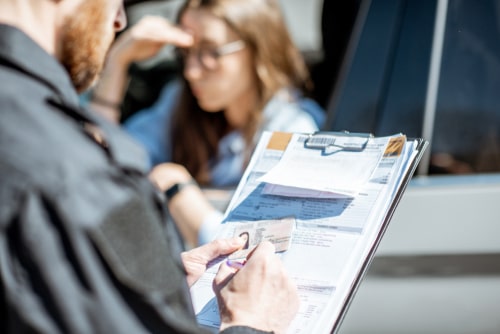 Motorists tend to associate driver's license suspensions and revocations with drunk driving offenses, and it does seem logical that such a harsh penalty would result from a serious traffic violation. However, the Illinois Secretary of State (IL-SOS) provides for many other ways you might lose your driving privileges. Generally, when you get a traffic citation, points are added to your driving record. If you reach a certain level, IL-SOS will suspend your driver's license for a number of months that corresponds to the total points you accumulated.
Still, this basic description overlooks some of the very important details involved when moving or non-moving violations impact your driving privileges. You can obtain these specifics by consulting with an Aurora, IL traffic tickets attorney, but it is worthwhile to be aware of how traffic tickets can lead to a driver's license suspension.
Traffic Violations and Illinois' Points System
To protect the public and discourage repeat traffic offenses, Illinois law provides for sanctions beyond the fine you might receive for a citation. Therefore, every time you are ticketed, a designated number of points is added to your driving record maintained by IL-SOS. The more serious the infraction, the higher the number of points. For example:
...