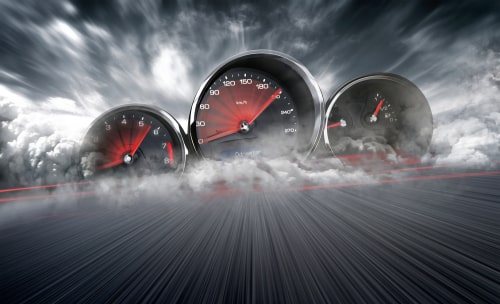 Every single day, hundreds of Illinoisans are ticketed for violating the state's speed limits. With the sheer number of speeding tickets handed out by law enforcement officials each and every day, many people believe that a speeding violation is not a big deal. In all reality, a speeding violation can result in points against you on your license, and in some cases an automatic suspension or even a criminal charge. If you have received a speeding ticket, it is time to seek out an attorney that will fight for you.
The Impact of a Speeding Ticket
In the state of Illinois, even the most minor of speeding tickets will result in points against your driving record. If you are ticketed for driving less than 10 miles per hour over the speed limit, you will still receive five points against your driving record. As your speeds rise, so does the severity of the ticket. If you receive an aggravated speeding ticket (driving at speeds 26 miles per hour or higher than the legal speed limit), you will be facing misdemeanor charges, possible fines, and potential jail time.
Regardless of the seriousness of the violation, an accumulation of three more traffic violation convictions will result in a driver's license suspension. The length of the suspension will be dictated by the number of points against the driver's driving record. For instance, those with over 100 points on their driving record will face a one-year license suspension. It should also be noted that points against your license can almost immediately result in significant rises to your insurance rates
...