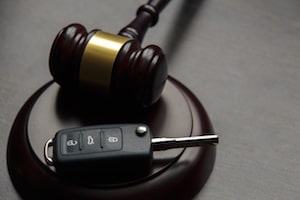 There are several DUI-related reasons why you could lose your driver's license in Illinois - you could have been pulled over for a suspected DUI and refused chemical testing for your BAC, you may have failed a chemical test (meaning your BAC was .08 or greater), or you could have been convicted of a DUI.
Regardless of why you lost your driving privileges, before your license can be reinstated, you must attend a license reinstatement hearing at the Illinois Secretary of State's Office, where your case will be examined by a hearing officer. There are two types of hearings that the Office conducts: formal and informal. The type of hearing that you must attend is entirely dependent on the nature of the suspension or revocation. Each type of hearing has different requirements, which is why it is important to be prepared and know which type of hearing you will be required to attend.
Informal Hearings
Like their name suggests, informal hearings are not as intense as formal hearings. You can attend an informal hearing to have your license reinstated if:
...